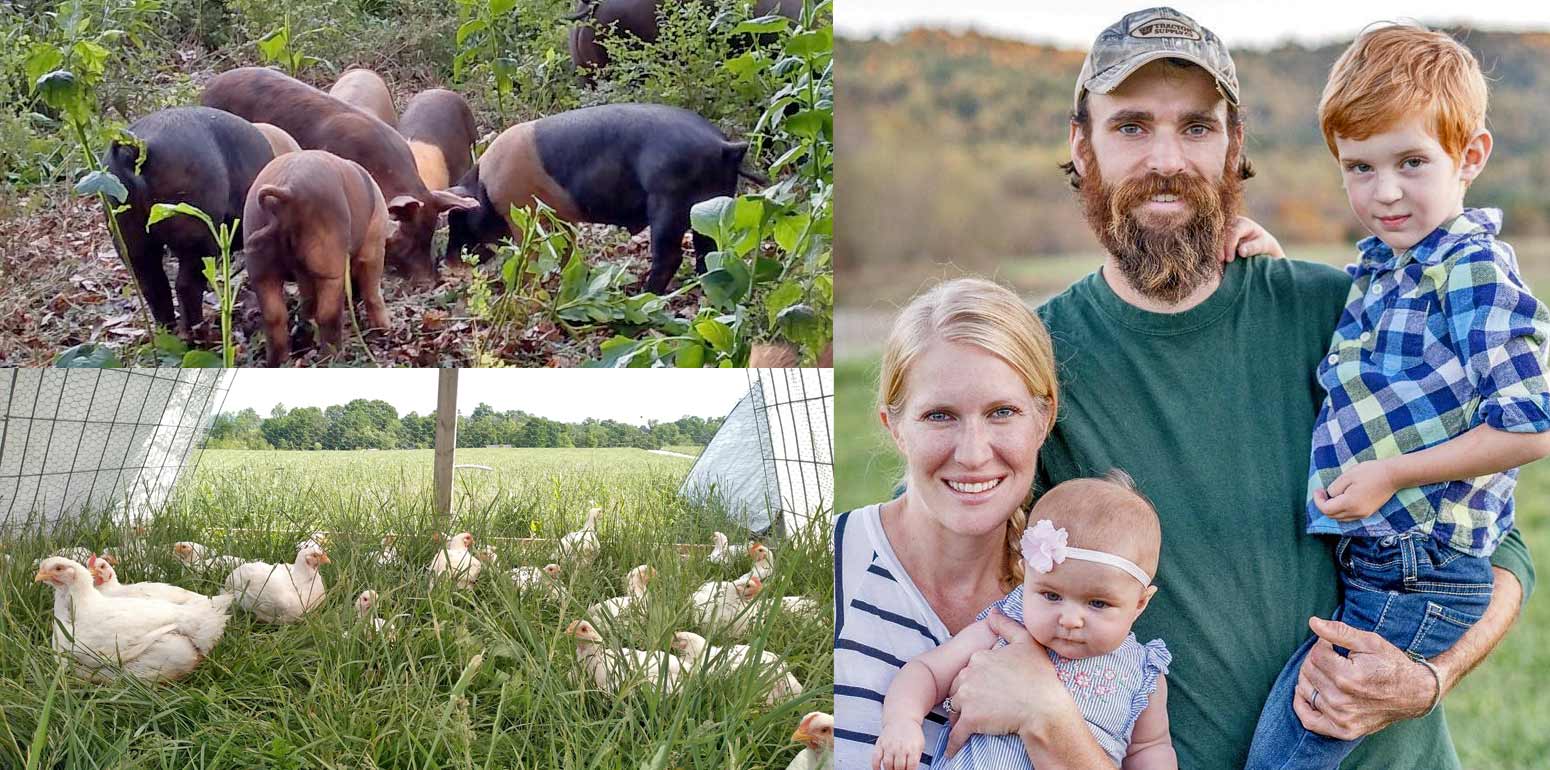 Mountain Run Farm is home to a small circle of interrelated producers and projects lead by friends and family. As separate endeavors that all share the same land, we strive to both support and promote one another.
MEET: MATT & RACHEL PALMA
In March of 2013 Matt and Rachel Palma quit their in-town jobs and headed to the Shenandoah Valley to work on a farm and gain the experience they desperately needed in order to start their own farming venture.
Upon completion of their internship Matt and Rachel started their own farm business: Restoration Acres Farm, with the tagline "Food that Restores." They wanted Restoration to be the heart of their farm and woven throughout all of their farming practices.
Fast forward to today: Seven years of farming, 2 children, 5 consecutive farming locations, 3 entire farm moves, and over 13,000 animals raised…and they are more determined now than ever before!
Matt and Rachel are members of the Mountain Run farming community and practice integrated livestock management in tandem with the other pasture based food production taking place on Mountain Run Farm. They serve their customers with pasture raised pork, chicken, turkeys, and more.